While timeshare is not usually a rental type of accommodation like motels or hotels, we do from time to time have owners who do not wish to occupy their villa for the current year.  Some owners arrange their own tenants, but most ask the resort office to assist.
The resort office co-ordinates the rental of the villas and will endeavour to book the owners' weeks to suit the needs of the tenants.  The more advance notice that is given the more flexible the system becomes, but it must be remembered that bookings can only be made on the same basis as any other owners, and the popular weeks such as school holidays are in hot demand.
Rental charges are usually similar to or less than, motel accommodation, and resort facilities are all inclusive just the same as owners enjoy.  It is worth noting that the rental is for the whole villa with occupancy strictly limited to either 4 or 7 people according to villa size.  There are no "per head" charges. Please check the "Resort Description " page for details of the sleeping arrangements in the different sized villas. The rental is for the entire week, even if you don't actually occupy the full week.
Please note that the "House Rules" apply to rental occupiers as well as owners and you will be asked to read through the rules and respect them.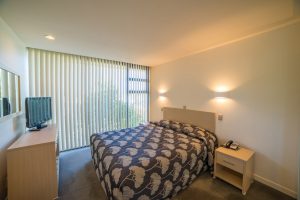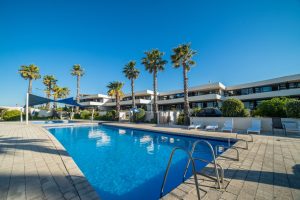 Cost
The time of the year and demand for villas has an effect on rental charges but as an indication, run of the year weeks, out of school holidays and summer are from around $1650 per week for a 2 bedroom villa and around $1330 per week for 1 bedroom villa.  Summer rentals vary from $1850 for a 1 bedroom to $3100 for a 2 bedroom.   Please check with the office for actual current rates
As with our owners, extra cleaning charges are due for villas left in an unacceptable state  and any damage or loses are the responsibility of the occupier.
If you are interested in renting a villa, please discuss your needs with the office.