THE TIMESHARE EXCHANGE SYSTEMS

Introducing 7Across.  Your local getaway guides who are ready to assist you discover your next big adventure!
With a head office based in Queensland, Australia and local offices in Taupo (New Zealand), India, China, Thailand, USA, UK and South Africa, the 7Across team have a wealth of local knowledge as well as experience and availability all over the world!
Exchanging your vacation ownership with 7Across is super simple. You bank your week (or a week's worth of points) with 7Across to receive a Deposit Credit, then you have up to 3 years to exchange that for a week of accommodation in another timeshare resort anywhere in the world (subject to availability, of course).
If you have somewhere special in mind you really want to visit, search current availability online at https://availability.7across.com  or by calling the 7Across getaway guides on 0800 323 548. If they can't find any Exchange availability right away, you can place a free Exchange request or chat to the team about rental options. 7Across has access to rental properties in all kinds of great places thanks to partnerships with timeshare and non-timeshare accommodation providers.
​7Across is free to join.  There are 2 pricing exchange options a $169.00 Fix-it or $209.00 Flex-it option; Gold Advantage Members pay $152.10 or $188.10)
How it Works 1. find the week you want and hit "Book" 2. You will then get to choose whether to book with the Fix-it or Flex-it option.  When booking the Flex-it option, in the event you need to change or cancel your booking, any fees paid will be credited to your 7Across account and your Deposit credit will be returned with the original expiry date.  When booking the Fix-it option, the transaction is final. In the event you cancel your booking you will forfeit any fees paid and Deposit credit exchanged.
If you are planning on travelling multiple times a year and/or have your heart set on a high demand location or time of year, you should certainly consider purchasing Gold Advantage benefits. At $79 for one year or $175 for three years, Gold Advantage offers you a bundle of great discounts on Exchange Fees, Bonus Weeks, local Rental Weeks, even Credit Extensions (for when you need a little extra time to book).
 ​So, who is ready to explore a world of Exchange opportunities and discover a life of endless adventure? ​
 Simply visit https://7across.com/ and signup to become a member or use your 7Across member number to logon and start searching for your next adventure today.
​7Across, PO Box 1225, Taupo,
07 378 8825  OR  0800 323 548 tollfree in NZ.
info.nz@7across.com        7across.com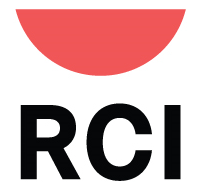 A full description of how the RCI exchange works can be found on rci.com in the new Member Lounge, please click on this link to visit  https://www.rcimemberlounge.com/index.php?url_lang=en_US
however we give you here a brief outline of the main points of the system.
​The system can be likened to a banking system with deposit and withdrawal facilities. To make an exchange deposit into the "R.C.I. Spacebank", you contact your Resort Manager, who will allocate you a booking for a "week" which you can then "Bank" with R.C.I. The Resort office can "bank" for you, if you wish. Your spacebank deposit gives you a "credit" in the bank which is good for 2 years forward or 1 year back. (i.e. a 2011 holiday can be deposited and drawn against in 2010). Your credit is not dependent on someone using your deposited time. Having made your deposit, you may request a holiday at any of the 4300 Resorts in over 110 countries   worldwide, at any time of the year, regardless of the time of the year you own in, or the particular week you banked.
​There are 14 resorts in N Z, 51 in Australia, and 4 in Fiji.
Requests may be lodged from 2 years ahead, to as little as 2 days before you wish to holiday, but obviously the earlier the better. R.C.I. do the rest for you and confirm your request as soon as your choices are available in the spacebank.
​R.C.I. is basically a club and has an annual membership fee ($105, or $61p/a with 5yr deal). When you request an exchange, R.C.I. charge an exchange fee for processing your request. This is - $199 for New Zealand, Australia, and Fiji (per week exchanged) -$309 for Worldwide exchanges. If you log onto RCI.com and do the exchange online, the exchange fees are $10 a week cheaper. There are no accommodation charges or adjustments at all. Your R.C.I. membership includes many benefits to enhance your ownership including Cruise Exchange, Tour Exchange , RCI Travel , discounted rentals and bonus weeks from $300, all of this you can find on www.rci.com
​
R.C.I.'s address is
PO Box 11561, Ellerslie 1542
Ph 0800 36 8800
Fax 09 3575295
​Their office is in Queensland but runs to NZ office hours.
RCI Points is a new system introduced by RCI, which really rewards owners of top resorts like Sun pacific Villas, with 2 weeks for 1 in a lot of cases and also the ability to trade Points for rental cars, hotels, flights and more!     Points Members please call 0800 569 476